iVend Retail Management Suite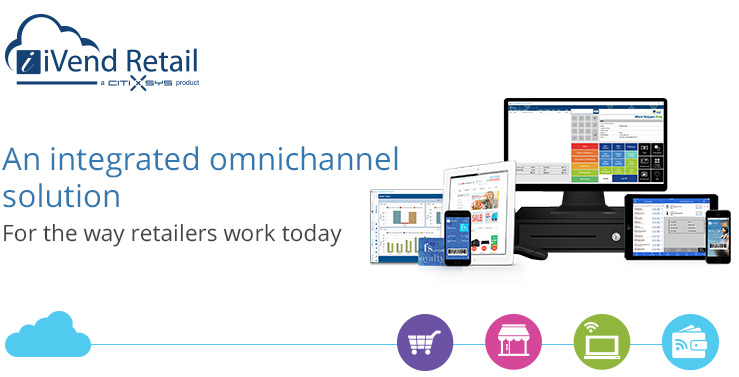 Is your omnichannel strategy working for your customers?
iVend retail is designed to meet the needs of omnichannel shoppers; a platform consisting of 7 modules which are seamlessly integrated with SAP Business One
Over a thousand customers in more than 46 countries are taking advantage of iVend Retail to deliver a consistent brand experience across all retail channels leading to improved customer loyalty, satisfaction and increased profitability.
iVend Retail is an omnichannel retail management solution from CitiXsys and Virroo, empowering retailers to better manage their retail operations. An end-to-end suite of retail modules delivered on a platform richly designed to meet the many needs of the modern POS including store and head office manager functionality. iVend Retail caters for the medium to large sized retailer with the ability to master the demands of a multi store operation whether it be a local or a global enterprise. iVend Retail enables the retailer to deliver a great customer experience!
Business Benefits
iVend Retail's fully integrated platform puts the retailer at a clear advantage to increase sales and improve profitability. The solution makes it easier for retailers to deliver a seamless shopping experience across all channels. With iVend Retail, it is possible to develop a truly omnichannel strategy that recognises and rewards shoppers no matter how they choose to shop.
Integrate online and offline shopping, allowing customers to research, buy and offer flexible product return options

Sell more inventory at full price, increasing margins and reducing clearance markdowns

Create multichannel loyalty programs that incentivise customers based on their shopping history, however they choose to shop

Increase the product knowledge, recommendations and guidance available to store associates